Extracorporeal Shock Wave therapy (ESWT) is a new technology using shockwaves to treat chronic, painful conditions of the musculoskeletal system. A shockwave is a series of high-energy percussions applied from outside your body. It can be used to treat a wide variety of musculoskeletal conditions, in particular, those involving areas where major connective tissue attaches to bone.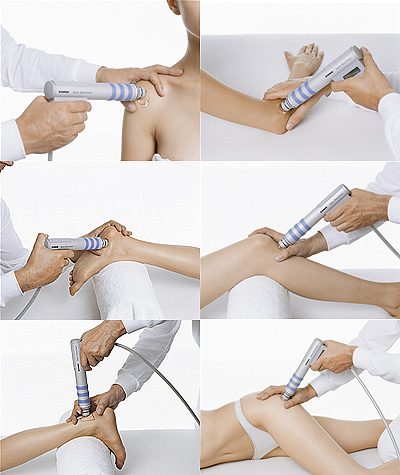 Common conditions that can be successfully treated by shockwaves are:
Plantar Fasciitis

Heel spurs syndrome

Achilles tendonitis

Patellar tendonitis,

Jumper's knee

Tennis or golfer's elbow

Rotator cuff tendonitis

Calcific tendinisis of shoulder

Bursitis

Trigger points in muscles

Shin Splints

Iliotibial band friction syndrome
Shockwave therapy sessions are provided by our physiotherapist or chiropodist and can be claimed under "physiotherapy" or "chiropody" coverage through your insurance plan.